Taking a little inspiration from these two outfits a few years back, I wanted to re-wear this colorful cashmere sweater with a little bit of a lighter look! In case you missed it, I styled this sweater on the blog two weeks ago with bronze booties and a green wool hat. At the end of this post, I'd love for you to leave your vote on which outfit you like best!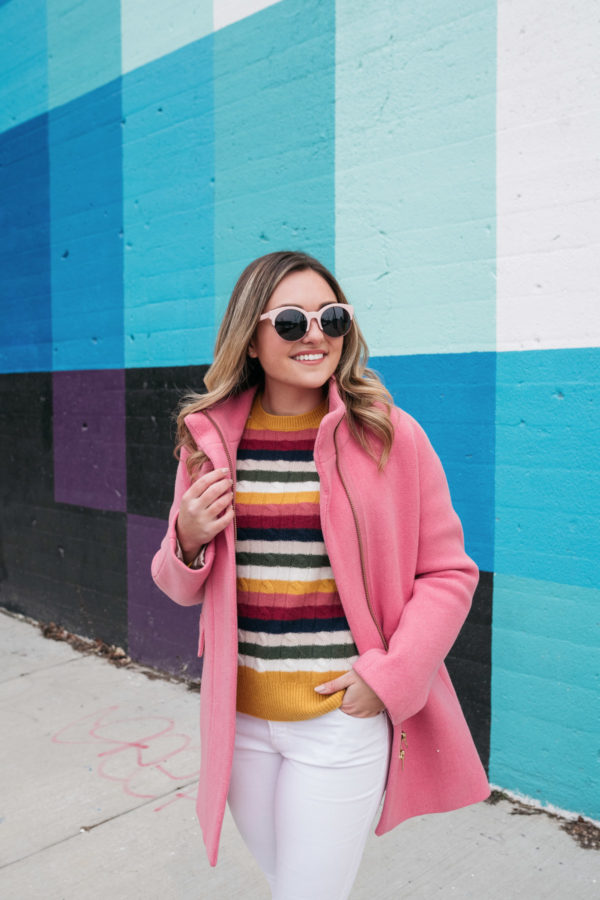 I've had this J.Crew Cocoon Coat for years and years and while this is a style they bring back year after year, this color is always hard to track down. I found a similar style on Amazon, though, and it's also on sale! So be sure to check that out if you're smitten. I love how this coat brightens up even the dreariest of days! It never ceases to put a smile on my face when I take it out of the closet.
You can see some other ways I've styled this coat on the blog here, here, here, here, and here!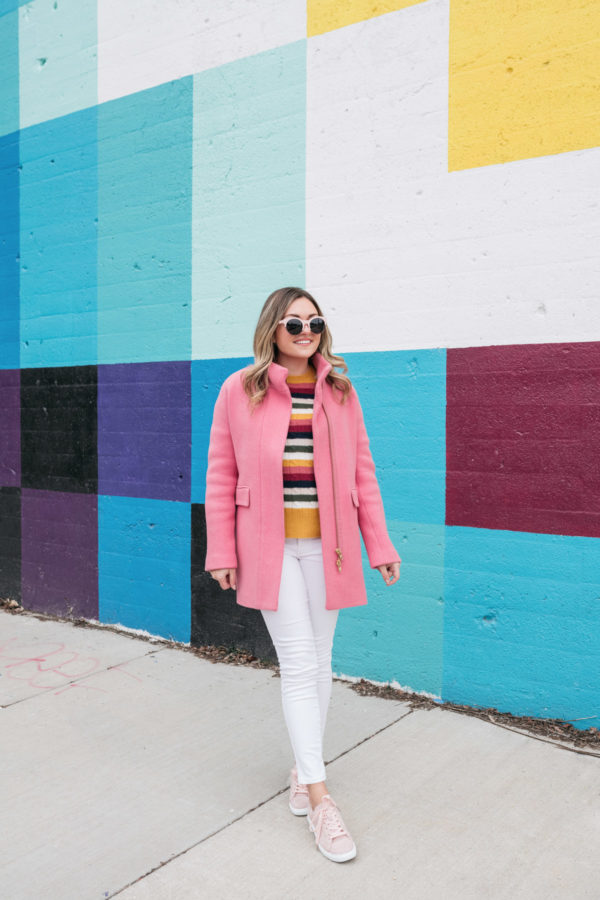 I mentioned it in this outfit post last week, but I've really been gravitating towards lots of white denim this winter. Since this sweater has a few white stripes, I paired it with my trusty white jeans and then played up the pink with my coat, sunglasses, and sneakers.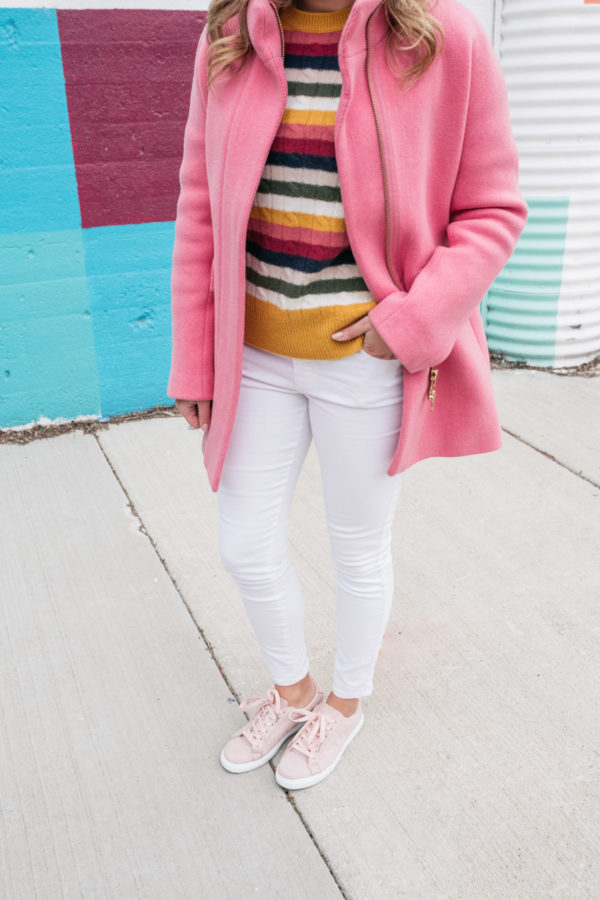 Here are a few more candy-colored coats…

Shop My Outfit…
1901 Cashmere Striped Sweater
Old Navy White Rockstar Jeans
Vanessa Wu Pink Sneakers (old; identical here & similar here)
J.Crew Cocoon Coat (similar here!)
Pink Sunglasses (purchased in Hong Kong; similar here)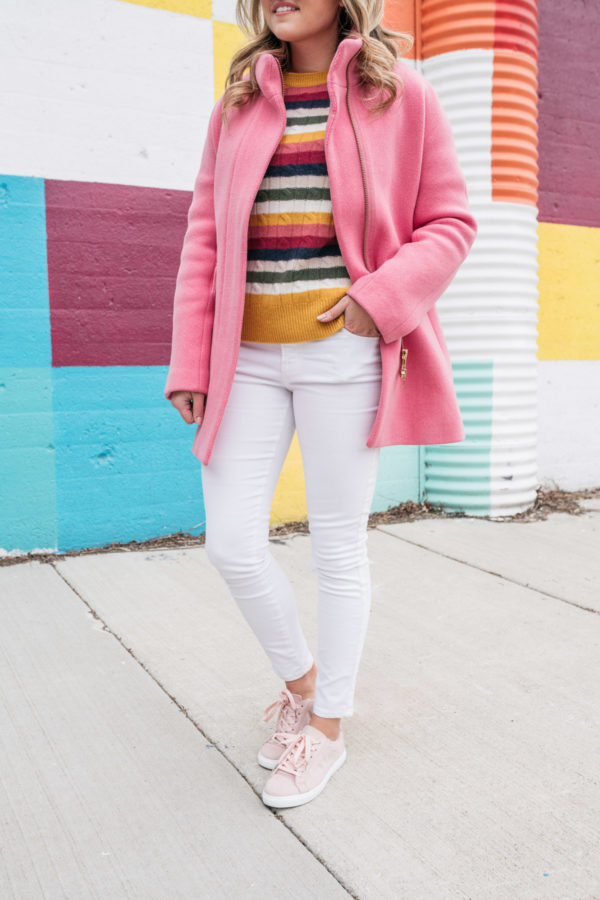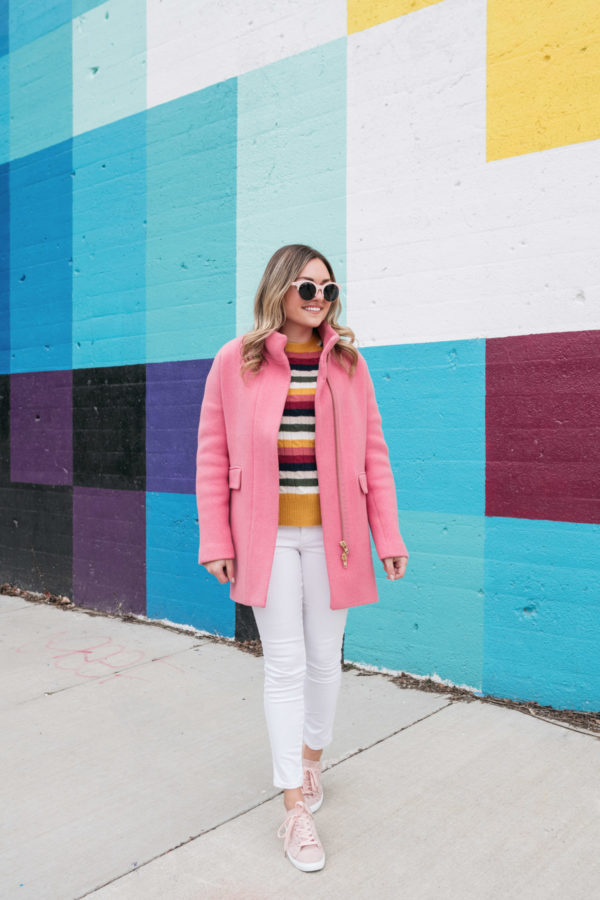 Which outfit do you like better?!