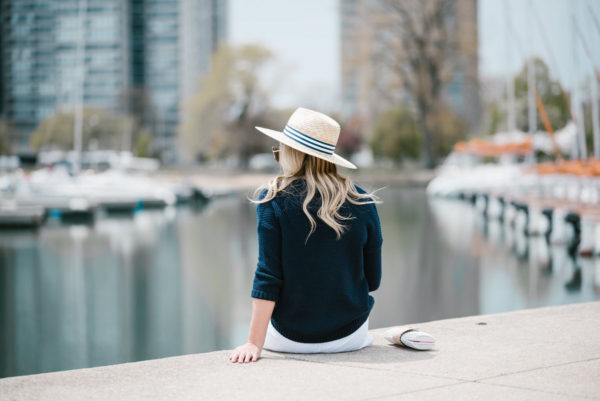 TGIF, friends! I refrained from posting any new content this week (on any of my channels), as I think it's important to minimize distractions as we all try to learn and understand the ways we've inadvertently contributed to the problems of injustice in our world, and educate ourselves on how we can be better moving forward. I have a lot more to say on this, and I will be sharing that soon, but it's taken me some time to process and to be able to articulate my thoughts.
I don't know about you, but my brain has felt like absolute mush this week… From all of the reading I've been doing, videos I've been watching, conversations I've been having, news I've been consuming, and thinking I've been doing, there hasn't been much room for anything else. Especially when the background noise in my neighborhood has been ever-present sirens and helicopters hovering for most of this week.
On Monday afternoon, there was a bit of a scare on my very residential block… I was sitting at my desk with the window open when I heard cops running down the sidewalk yelling, "Get inside and lock the door!" I don't really know specifics, just what I heard on the police scanner, and a few tidbits of what I found online. But there was an accident on the corner of my block, and a 45 minute chase/search all around my house before the armed suspect was finally found in the backyard of a house that backs up to ours in the alley… Officers on foot, on bike, on ATVs, squad cars, unmarked cars, etc.
You all know I'm the biggest advocate for mental health, so I think it's important to remember that it's okay to step back and take a deep breath for a bit. By no means am I advocating for checking out completely or ignoring the situation at hand, but we have to take care of ourselves while doing this work, especially so as we're still dealing with a pandemic. It doesn't seem like anyone is sleeping well lately, so it's imperative that we try to take care of our minds and bodies to the best of our abilities during this time.
I managed to squeeze in one workout this week, but I'll be the first to admit that finding the motivation I usually have has been really challenging. I've tried to take some walks, I'm making sure I'm staying hydrated and taking my vitamins, and I'm trying to set some extra boundaries with social media. (I've actually deleted Instagram, Facebook, and Twitter from my phone for the weekend.) If you meditate, try to make it a daily practice. Incorporate some restorative yoga into your weekend. Stretch. Take deep breaths. Watch a funny movie. Call a friend. Pour a glass of wine. Spend some time outside if you can.
We're all in this together, friends! Sending so much love your way. xo
Here are some brighter finds and important reads from this week…
20 Women of Color to Follow on Social Media
26 Small Businesses Owned by Women of Color
More Influencers of Color to diversity your feed!
Dear Allies, you will get tired, but you must persist.
It was a must-listen week of Group Chat podcast episodes… Monday, Wednesday, Friday
An interesting podcast episode about the 2020 Astrology Forecast (only 20 mins!)
If you still need a Father's Day card…
I've never wanted anything more than this hotel robe! Comes in a matching kids version, too.
This Caned Writing Desk is super affordable, and looks so luxe! (Great reviews, too!)
Loving this woven grass vase! This white and gold honeycomb one, too.
These rattan hoop earrings are SO GOOD!
I love these $42 wrapped hoop earrings, too.
How fun is this colorful ric rac tunic?
I love these colorful stretchy bracelets for summer!
I love these puffy slides, but they're so expensive for what they are. This pink pair is such a great alternative!
I also adore this rainbow pair.
Speaking of, Fabletics launched a rainbow collection for Pride month!
I also love this ombré sweat set — Long Sleeve + Joggers!