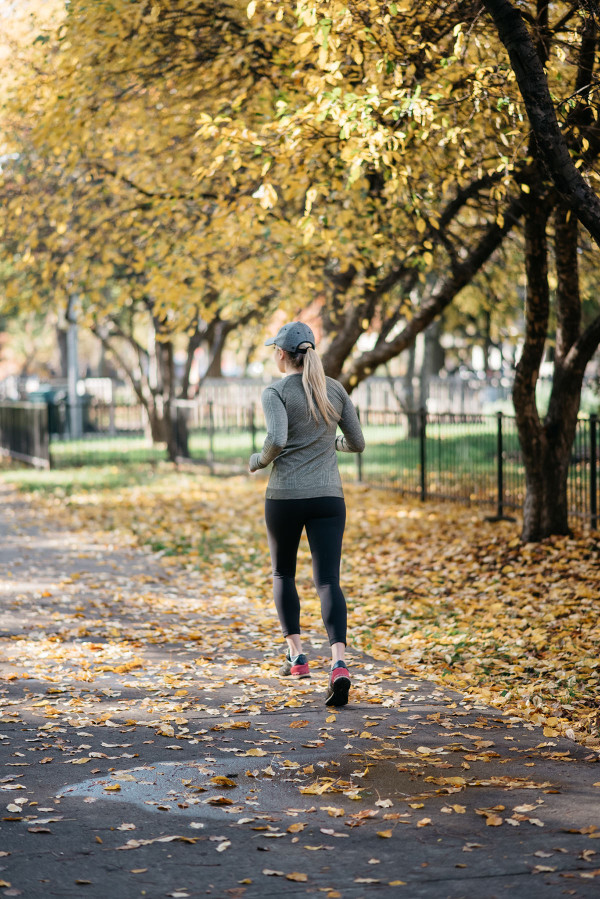 Happy, happy Friday! I'm so excited to be heading to Florida this afternoon. (I know… I feel like I've gotten on a plane every week for the last six…) With a whole slew of personal things going on and winter coming very early in Chicago this year, it's been an interesting few weeks, to say the least. But I'm hoping a quick 48 hours in that Florida sunshine will do wonders for my soul!
My friend, Arielle, got invited to go down to Orlando to check out The Wizarding World of Harry Potter and she's so graciously taking me as her +1. I visited Universal once in 2011, shortly after WWHP opened, so I'm very excited to go back, as that truly feels like a lifetime ago! (I don't know if it's because I was visiting with my ex boyfriend and have blacked it out of my mind, but I can barely remember it.) Excited to make some new memories, check out all of the newness of the park (Diagon Alley!), see what Universal has going on for the holidays, catch up with Arielle, and defrost a little bit, too!
Naturally, Orlando is getting a little cold front, so it's only supposed to be in the 60's, but hey — I'LL TAKE IT. (But, like, maybe it's me? Do I bring the shitty weather? haha JK. Kind of.)
Here are this week's finds…
One of my good friends is raising money for Epilepsy Awareness Month! You can click through and read a little bit more about her daughter and the children at Lurie's they'll be helping by spreading some much-needed holiday cheer. Love that she's paying it forward this season!
My friend, Meg, is such an amazing artist and she has THE MOST GORGEOUS hand-painted ornaments for sale this holiday season. Naturally, I'm obsessed with the leopard print ornaments, and know they'd make for the most glam tree! And if you happen to be in DC area, you can pick them up from her studio instead of shipping them. (I believe 'LOCALPICKUP' is the code for that!)
I've never not been leopard obsessed (honestly — half of my childhood wardrobe was leopard print), but the fact that leopard is everywhere this season is making me SO HAPPY. It's also putting quite the dent in my bank account, but that's a personal problem. Anywayyyy… chain link belts have been all the rage lately, and this fun take with actual leopards is RIGHT UP MY ALLEY. Love the vintage feel, too. Had to have it when I saw it, can't wait for it to get here!
As if I needed another reason to go back to Ocean House in Rhode Island… You have to see these Veuve Cliquot Ski Gondolas for private dining!
I listened to Jason Harris on a podcast this week and I immediately bought his book. Sales have never been my strong suit, and I think this book will teach me a lot. While I don't do sales necessarily (but I could argue almost any role does…), it's supposed to have a lot to do with relationship building, and that's a huge part of my job. (His philosophy seems to be right in line with what Kelly and I were talking about in Episode 4!)
Speaking of Harry Potter, I tried to order this thunderbolt sweater I saw on Instagram a few weeks ago, but it's on pre-order and wouldn't get here on time. 😭 Would have been such a cute pic, haha.
Really digging these colorful sneakers! They're 40% off and under $50!
HOW GOOD IS THIS NEW MZ WALLACE COLOR COMBO?! Obsessed. I feel like it would stay pretty clean because of the metallic rose gold at the bottom.
Crushing on this gorgeous blue & white nursery!
Love, love, LOVING the look of cloud-like clutches this fall/winter! The Bottega pouches that started the trend are a cool $2500 and pretty much sold out everywhere, but I found a great alternative for $250.
How dang cute is this pom dot sweater?!
Just found my snowboots for the season! So chic.
ATTN: New Yorkers .. Don't miss the Staud sample sale! Starts November 19th.
Calling all Friends fans… Or if you're shopping for a Friends fan this holiday season…

Obsessed with these low, clear heels for any and all upcoming vacations! Both the nude and black are fab.
How gorg is this dress?! The color is stunning!
Isn't this leopard shirt dress fab?! It buttons all the way down, so you can wear it open like a duster, too.
I have these shoes in red, but I am DYING for them in navy! (It's SO hard to find a good navy heel!) And if we're being honest, I also wouldn't mind the black suede or the snakeskin…