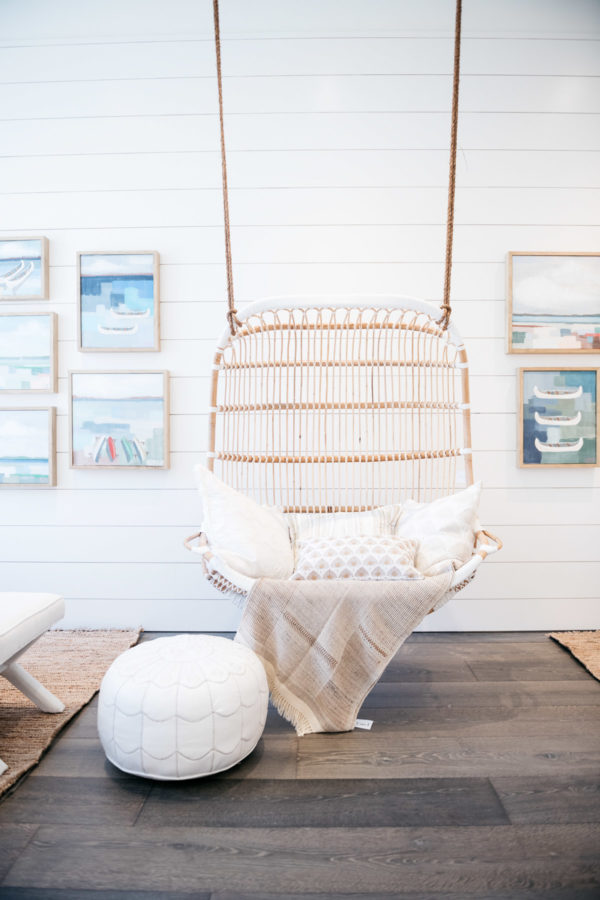 Today (Monday) is the last day to score 20% off at the Serena & Lily Friends & Family Event! (Use code HOMELOVE at checkout, ends at midnight!) I rarely dedicate full posts to one specific sale, but this one is a good one, and one that doesn't happen very often. And it's one that could save you lots of dollars if you're currently furniture shopping! I feel like so many people I know are in the midst of re-decorating, and you might remember from Instagram Stories this summer that I was actually just about to overhaul my living room right before I decided to sublease my place fully furnished and go on Remote Year. (Figured there was no sense in getting new furniture for my tenants, haha!)
If I could outfit my entire home in Serena & Lily, I would. (And hope to do so in the future!) It's my decor aesthetic to a T! I love the vibe of the entire store… It's East Coast meets West Coast. Without being beachy, their pieces make you feel like you're near the coast, which is something that my water-loving soul just gravitates towards.
You know I've had these navy counter stools for the last three and a half years and I absolutely love them! They were actually the inspiration for my living room re-do plan… Lots of whites, blues, and natural accents.
If I didn't have those stools, I would probably have these instead! So chic.
This chair and this pillow were going to be the statement chair in my living room! But they've since come out with this statement chair that might change my mind… so good!
A few more pieces I was loving that would complete the space… This blue and white bone inlay mirror, this wool throw, this lamp, this rattan day bed is all sorts of amazing, these leather stools, this rattan mirror, this floor mirror, and this round mirror, too.
Featured: