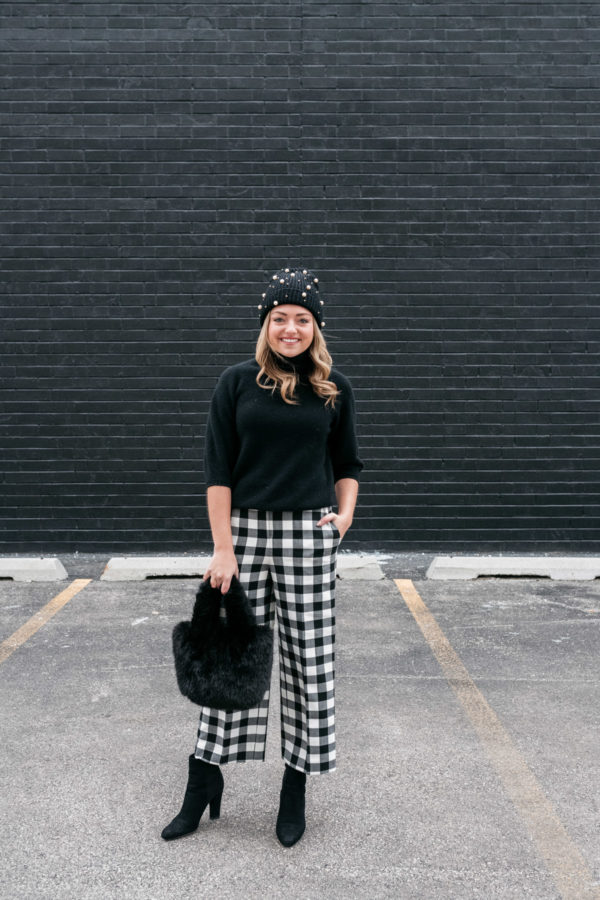 Happy, happy Monday! I hope you all had a wonderful weekend. Mine was the furthest thing from eventful and it couldn't have been more of what I needed… Honestly, I'm kind of embarrassed to admit that I barely left the house. I got my hair cut on Friday night and ran a few errands afterwards and then the only time I went out my door was to go out for a friend's birthday dinner at Las Tablas on Saturday night. Didn't leave my apartment at all on Sunday, not once, haha! I ate leftovers I had from the week, made my coffee at home, and it was snowing outside, so I didn't even bother.
I had never heard of Las Tablas before, and from the name, just assumed it was Mexican until I got there. I was so pleasantly surprised to see it was Colombian steakhouse so I got to relive my Colombian days with empanadas, plantain chips, and some really good steak! (If you're in Chicago and end up going, definitely get the Entraña! So good. And just an FYI; it's great for group dinners.)
Anywayyyy, let's talk about my outfit! These printed gingham pants are perfect for those days where you tend to just gravitate towards everything black in your closet. For me, it's definitely that time of year where when I don't feel like being creative with my outfit (read: most days), I just wear all black. You really can't go wrong, haha.
These pants are a fun excuse to switch things up though! Unfortunately, they're only available in a few sizes for regular heights, but they're fully stocked for petites.
Here are a few similar options, too…

Shop My Outfit…
1901 Gingham Wide Leg Cropped Pants
J.Crew Faux Fur Handbag (old; similar here, here, & here)
Max Mara Balloon Sleeve Turtleneck Sweater (old; similar here)
Black Ankle Booties (old; similar here)
Pearl Beanie (old; similar here, here, & here)