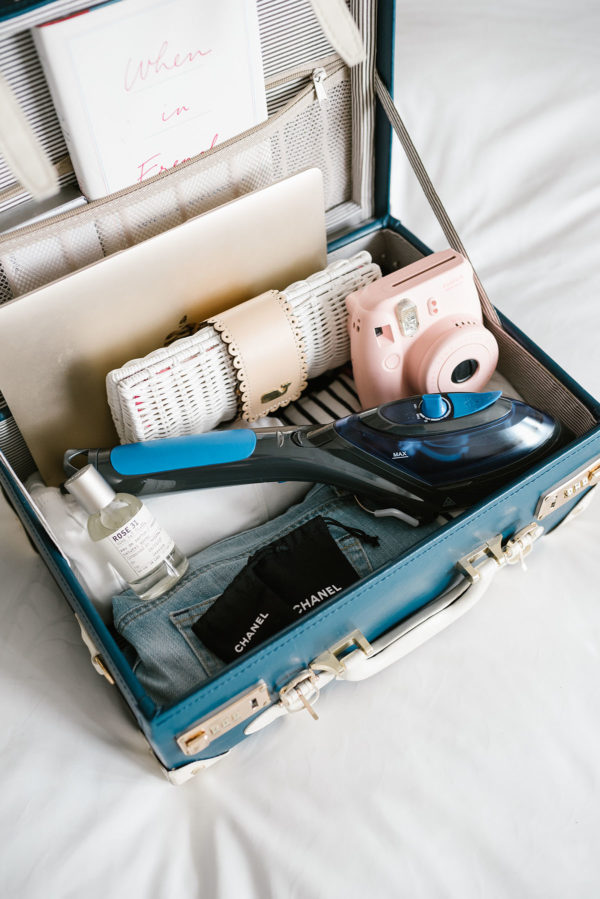 I know I keep saying how I can't believe August is finally here, but this summer truly flew by! After a busy travel schedule the first half of this year, I put myself on a travel hiatus… From Santa Barbara in mid-June to Croatia in August, I wasn't going anywhere expect for a friend's wedding in California one weekend in July. I wanted to soak up summertime in Chicago! And here we are, at the end of that little break and I'm gearing up for another month of travel. Time flies when you're having fun!
I get so many questions about my travel must-haves, especially when traveling abroad! On Wednesday, I'm headed to Croatia and I'll be there for about two weeks before going to Switzerland for a few days. (A little bit of an odd itinerary, Croatia to Switzerland, but we found flights that worked and I've been wanting to visit Switzerland so we booked it!)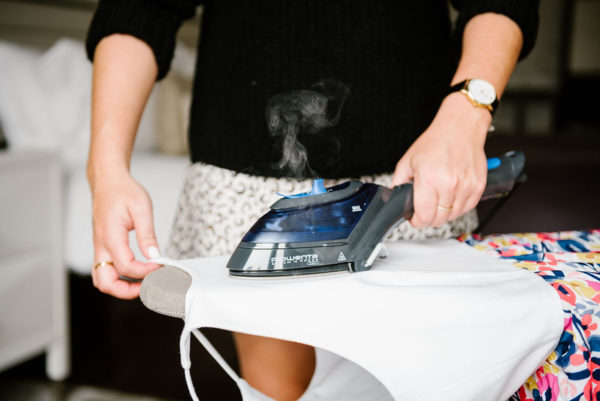 My goal is to pack only in a carry-on, but we'll see how well I do! The nice thing about traveling in the summer is that all of your clothing takes up significantly less space. But in order to cram it all into a 21" suitcase, things are bound to get wrinkled en route, especially on long-haul flights! I've been recommending my Rowenta travel steamer for YEARS (I have a Rowenta steamer at home, too!) and as you might remember, I used a crappy converter from an AirBNB in Florence last year and ruined my beloved travel steamer. (I was using my good converters to charge all of my electronics and didn't think it would be a big deal… I was wrong. The last few days of the trip were significantly more disheveled!)
So when Rowenta reached out and asked if I'd like to try their new Steam 'N Press, I couldn't say no! When you're staying at hotels, there's always an iron in the room, but if you're anything like me, you much prefer a steamer. But if you're staying in AirBNBs (like we are in Croatia), you're very lucky to find a steamer and/or iron in the apartment. This two-in-one Steam 'N Press saves you so much suitcase space and fits nicely into a carry-on size!
It works just as well as my old travel steamer and I love how it has the iron built in! When wrinkles are deep or fabrics are thicker, sometimes you just need an iron, too. It's not a nice little kickstand to allow for cooling down, and you can steam for about 15 minutes on the small water tank. It's pretty amazing and quite powerful for such a small steamer, plus you can change the steam settings based on your fabric!
This girls trip to Croatia has been planned FOREVER and it's hard to believe it's finally here! One of my old coworkers in NYC organized the trip so it will be 10 girls (myself and Hallie included!) and we'll be in Hvar, Bol, and Dubrovnik. (Two nights on a boat, too!) I can hardly wait, but packing is going to have to wait until early next week after Lollapalooza. I know I'll be bringing my Rowenta Steam 'N Press, though! As always, I'll be sharing lots of travel photos over on Instagram so be sure to follow along. 🙂
Photos shot at The Langham Chicago Infinity Suite
Created in partnership with Rowenta
Featured: