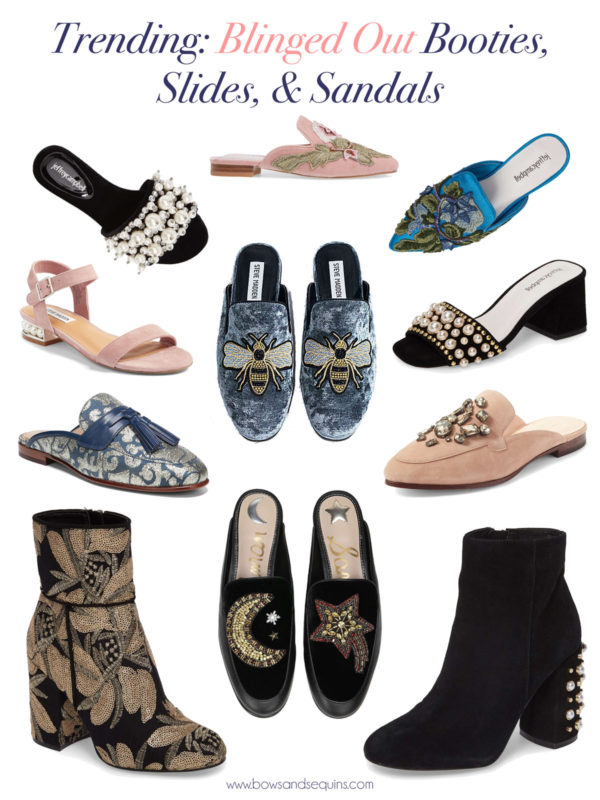 It's all about those snazzy shoes this season, my friends! The more embroidered, embellished, beaded, and bedazzled, the better. I've already picked up quite a few pairs of slides, heels, and booties for the fall, and while I was preemptively styling some outfits the other day, I was like, "What the hell am I going to wear these with?" But then I quickly realized that it's going to be the season of the statement shoe. I always gravitate towards jeans and simple tops or sweaters during the fall and winter, and what better way to spice up a basic outfit than a pair of fabulous shoes? I already know it will be my uniform of sorts!
Pearls, Please

All the Embroidery & Embellishments

What's your take? Will you be adding some statement shoes to your closet this summer and fall?